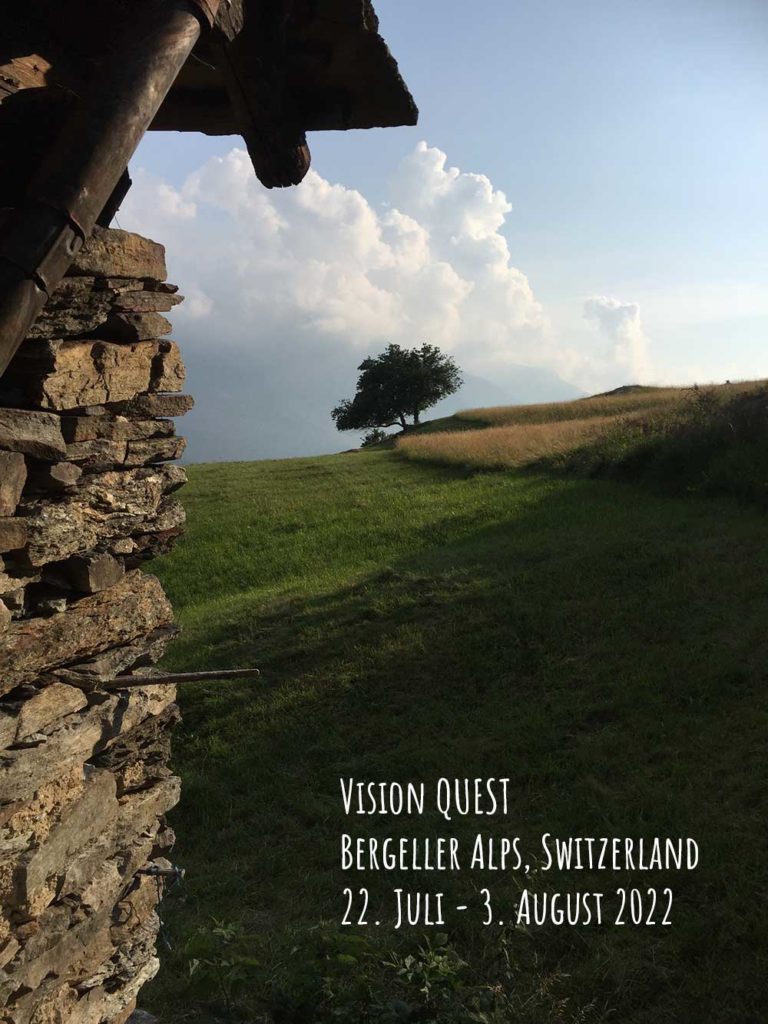 On a wide terrace, high above the Bergell basin, from which the largest sweet chestnut forest in Switzerland grows, lies a small sleepy mountain village with its weathered wooden houses under roofs of heavy granite slabs.
There, where time seems to stand still, we will spend 2 nights each in a contemplative hostel at the beginning and end of our adventure.
The rest of the time we will live under the open sky and set up our two base camps on 2 mountain pastures (approx. 1350m and 1800m). The vegetation up here is still extremely diverse.
You will find alpine meadows with a variety of wild flowers, a large number of other plants and protected rocky places with breathtaking views of the high mountains opposite. Here live marmots, squirrels, hares and foxes and if you are lucky you might meet a stag or a roe deer.
At night, eagle owls and owls call. Bearded vultures with a wingspan of up to 2.80m occasionally circle in the sky above.
The Bergell, undoubtedly one of the most beautiful mountain valleys in Switzerland, is miraculously only visited by a few hiking enthusiasts and is still hidden away. I would like to keep this tip secret and therefore describe it only indirectly. I will send you more details after your registration.
The seminar fee and the costs for the use of the terrain, overnight stay and biological full board amounts to 1660.-SFR.
Registration
Jakob@tuneintonature-visionssuche.com