About us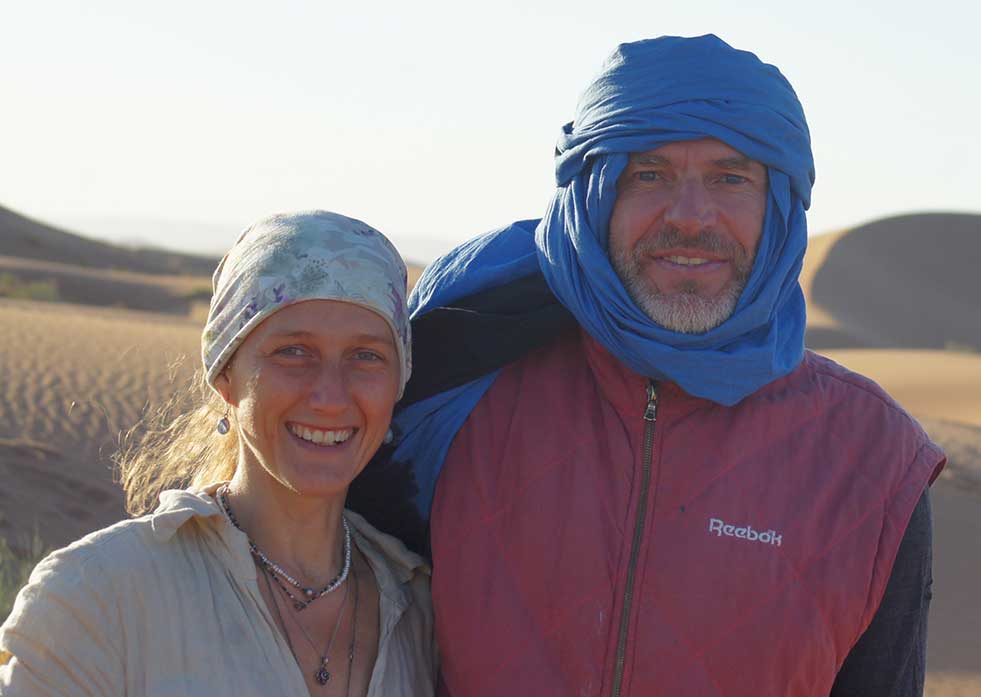 Annett and Jakob Ali Keppeler
---
Jakob Ali Keppeler
born in 1963
several years of travelling through Asia, Africa and Australia
25 years of pedagogical work with children and young people
trained as a vision quest guide at the School of Lost Borders (USA)
Annett Lichtner-Keppeler
born in 1973
Psychologist, 20 years of psychotherapeutic work
great passion for nutrition, prevention and health
longstanding experience of fasting
accompaniment of colonic cleansing and metabolic cures while training as a vision search leader
---
When I look back, I see myself as a 6-year-old boy riding my Bonanza bike into the nearby woods. There I found what was important for me even then, friendship, adventure and peace. Later I satisfied my need to be outside while travelling around.
My/our travels have increasingly taken me to places that are quite far away from civilization – the desert and the mountains. We love to spend long periods of time in the great outdoors and immerse ourselves in the vastness, the silence and the beauty that can lie in a moment. … when the world seems to stand still.
Impressions, photographed by Annett Lichtner-Keppeler andChristoph Hofer, you will find under «Magical Moments».